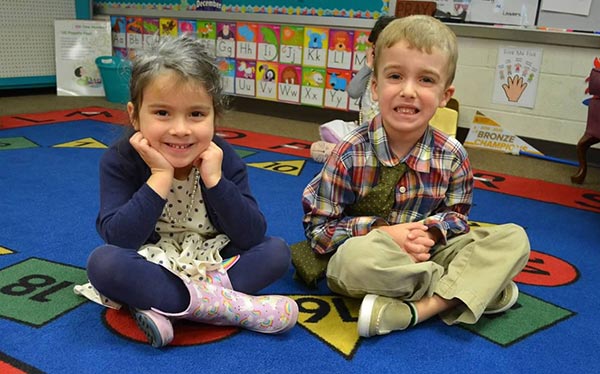 After-school arrangements can be complicated when trying to juggle work schedules and commutes. KidZone is the NCCS after school care program providing a safe and fun environment for any students in K4 through 5th grade.  
No Transportation Needed
After school's out, KidZone meets right in the NCCS building! No transportation needed. The students involved gather and keep their belongings in the cafeteria. KidZone has it's own pick up area at the cafeteria door around the south side of the NCCS building.
What will my child do at KidZone?
During this after school time, students can catch up or get ahead on homework, take a break to play with friends or have time for a little bit of both!
Students will start in the Library for a time to meet other students, share about their day, and pray for any special requests. Then, off to the cafeteria for a snack! Weather permitting, the group will go outside to the playground. If they must stay indoors, there are games to play, videos to watch and/or they can get their homework out of the way.
When is KidZone offered?
KidZone will be available after every full day of school (not early dismissal days). Open from 3:00 pm – 5:30 pm each full school day, KidZone gives you the flexibility for that 30-minute drive from work or a 2-hour meeting that just started. Parents can pick up their student(s) any time before 5:30 pm.
How do I sign up?
Those families who may use KidZone throughout the school year, please fill out or update your Dismissal Transportation Plan to include KidZone as one of your after-school options. Please choose what day(s) of the week you may need (if you know ahead of time) or contact the office before 2 pm each day you wish to add your students to the list.
How do I pay for KidZone?
Those families who use KidZone are sent an invoice which can be paid by check or cash in the NCCS office. No money is handled when you pick up your child(ren).
The cost per child is $45.00 per week OR $12.00 per day.

Please note: There is a 10% discount for each additional child from the same family.