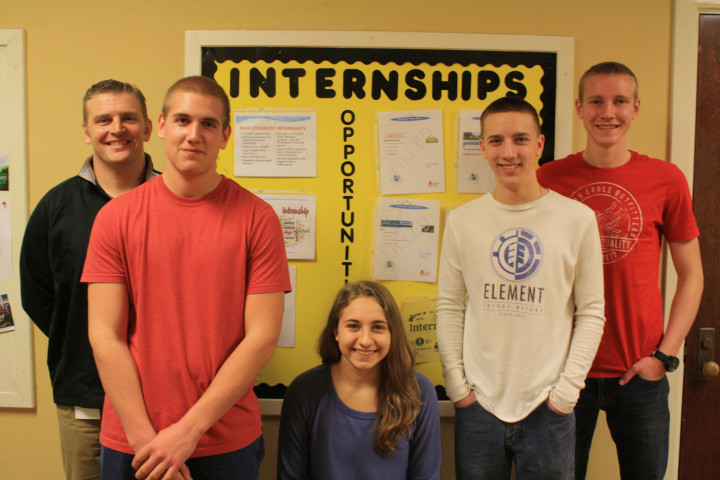 Boots on the Ground
New Covenant Christian School now offers a "boots on the ground" internship program with area businesses for juniors and seniors, providing students the opportunity of gaining work experience as part of their learning process. In college, the average student changes major three times as their interests change. At New Covenant, internships help students find their interests early, saving money, time and heartache. We have been delighted by the employer interest in both our program and our students.
Our internship program
Local employers in a variety of industries are recruited and vetted by the school to provide diverse options for interested students. Prospective employers must meet all legal requirements, including those involving clearances. Students apply for the privilege of engaging in an internship placement, which may be paid or unpaid. Qualified students are then matched with an available internship position; learning objectives are developed collaboratively by the school, the employer, and the student. In order to earn 0.5 elective credit, student interns are required to work a minimum of sixty (60) hours over a semester and successfully complete an academic component related to their placement.
Over the course of their junior and senior years, our students may participate in up to four different internship experiences before they graduate. In addition to internships, high school students may elect to participate in Advanced Placement classes, Dual Enrollment classes with approved secondary institutions, and customized Independent Study classes tailored to a student's individual interests as well as a suite of other elective courses.